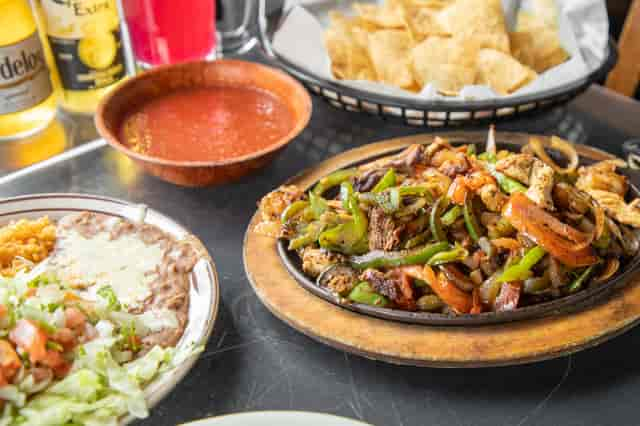 La Zona Rosa
Authentic Mexican, Tex-Mex and Salvadoran Cuisine
Serving Mexican food to midtown since 2005
La Zona Rosa Hillwood Mexican Cafe, located on Zelda Road in midtown is just minutes from downtown Montgomery. La Zona Rosa is one of the areas finest Mexican restaurants. La Zona Rosa has a great Lunch selection available. At night we dim the lights down a little and transition to our "table cloth and candle" evening atmosphere for Dinner. La Zona Rosa has something to offer all connoisseurs of fine authentic Mexican, Tex-Mex and Salvadoran cuisine. 

We are famous for our create-your-own entrees at Lunch and Dinner. Order the entrees the way you want them combined. We have also added a few new authentic tacos to our Dinner menu. You may choose from Tinga, Barbacoa, Al Pastor, Carnitas, Chorizo, Camaron tacos and more. Save room for dessert as we have added a new dessert item, Tres Leches cake!
Dine-out on our Patio Balcony
How about patio dining with your favorite beverage? Maybe a cheese dip and a selection from our Especialidades de la Casa Dinner Menu? All this and a nice outdoor patio situated off the balcony of La Zona Rosa Hillwood Mexican Cafe. Great view and atmosphere and makes a great place to take your date or unwind after a busy workday.
Visit Us
Montgomery, AL
2838 Zelda Rd
Montgomery, AL

Hours
Monday - Thursday:
11:00 am - 9:00 pm
Friday:
11:00 am - 9:30 pm
Saturday:
11:00 am - 9:00 pm